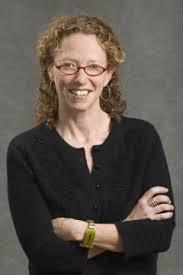 Studying the Influence of Company Size on REACH Compliance
BCGC associate director Dr. Meg Schwarzman, along with colleagues at Stanford and the University of New Mexico, published a paper last month investigating the impact of new European Union (EU) chemical regulations on small and medium sized companies in Europe.
The regulations are part of the Registration, Evaluation, and Restriction of Chemicals (REACH) program. REACH was passed by the EU in 2006, with implementation phased in through 2018.
REACH requires chemical manufacturers to provide basic information on the chemicals they make or sell in the EU, but also requires consumer product manufacturers to disclose certain high hazard chemicals in their products. The complexity of consumer product supply chains can make this a difficult task, and in 2013 the European Commission expressed concern that small and medium sized companies weren't getting the support they needed to comply with these new rules.
To understand how these small and medium size companies interact with REACH rules, Schwarzman and her colleagues surveyed over 600 Scandinavian technology companies that ranged in size from fewer than 50 to over 10,000 employees. They found that while companies of all sizes were unaware of their requirements under REACH, company size was an important determinant in awareness of and compliance with the regulation. Additionally, almost half of the survey respondents said their firm needed more support to comply with REACH.
Schwarzman and her colleagues concluded that successful implementation of REACH requirements will depend on increased education and technical support from the EU and trade organizations, particularly targeting small and medium sized companies.